Sarah Peller
Sarah Peller, Ph.D., currently serves as Viamistad's Director of Camp Operations. Dr. Peller is one of the founders of the camp along with friends from Zeno Mountain Farm. While studying Spanish in Antigua, Guatemala, in 2003, she volunteered in classrooms for students with cerebral palsy. Through friendships made there and her history volunteering at Camp Jabberwocky and Zeno Mountain Farm, she decided to begin a camp program in Guatemala. After graduating with a Bachelors of Arts from Sarah Lawrence College, Dr. Peller taught Special Education for several years in Maryland and in Texas. She also began volunteering for a month each summer at Camp Jabberwocky in Martha's Vineyard, Massachusetts, the oldest known summer camp for people with disabilities in the United States and potentially in the world.

Throughout different jobs and career changes, Dr. Peller continued volunteering each summer at Camp Jabberwocky and then at Zeno Mountain Farm. Dr. Peller worked as a counselor for youth in Brooklyn, New York, and a teacher of English as a Second Language in New York and the Washington, DC area before beginning graduate school. She received her doctorate in School Psychology from the University of Massachusetts in 2014, where her research focused on second language learning, early reading ability and identifying learning disabilities among Spanish-speaking students in public schools. While finishing her doctorate, Dr. Peller worked as a school psychologist in New Orleans, Louisiana and in Maryland.
Powered by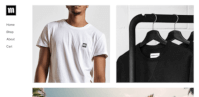 Create your own unique website with customizable templates.